OUR TEAM,  AT YOUR SERVICE
Your daily life is hectic. Your health care shouldn't be. Cary Medical Group is large enough to provide state-of–the-art medicine supported by the latest research, but personal enough to practice the philosophy of treating others the way we would like to be treated. It's an ancient philosophy, but one that we still believe in, and it is the hallmark of all that we do.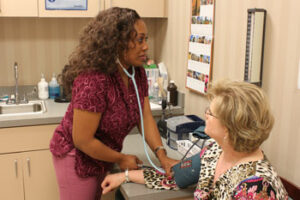 You will have one primary care physician. Nearly all of your visits will be with your doctor. However, should the need arise, you may have an office visit with one of our other physicians or one of our experienced nurse practitioners. The advantage of this team approach is health care when you need it and a built-in group of consultants in the case of an atypical illness or injury.
Cary Medical Group strives to provide exceptional patient care as recommended by current evidence-based guidelines. In order to meet these standards, it is important for your physician to see you on a regular basis. If you are taking prescription medications for chronic conditions, our policy requires that patients be seen a minimum of one to two times per year for monitoring and treatment modification as needed. We realize that many patients now have high deductible health care plans; however, for continuity of care, we will continue to follow our current policies for healthcare maintenance and chronic condition management.  Thank you for your continuing support of Cary Medical Group.
OUR FOCUS IS ON YOU
Our internal medicine doctors focus on treating and preventing adult diseases. All of the physicians at Cary Medical Group have had extensive specialized training, including at least three years of postgraduate training dedicated to learning how to prevent, diagnose, and treat diseases that affect adults.
Each of our physicians has completed a training program at a well recognized medical institution and is certified by the American Board of Internal Medicine. Most of our physicians have received additional regional hospital certification as being skilled in electrocardiogram interpretation.
We're in this together. Teamwork is the key to staying healthy, and the key to a good health care team is the ability to listen. Tell us about what is important to you. We want to know about the quality of your life and your health care goals. Even more important, we want to partner with you to achieve those goals by providing professional and confidential treatment.
---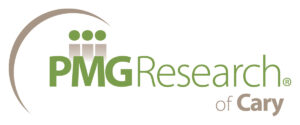 About
Cary Medical Group is a member of the PMG network of independent, integrated clinical research sites. Cary Medical Research is located within the Cary Medical Group facility, which houses an experienced group of Internal Medicine providers. Having our clinical trials in-house creates seamless collaboration for identifying patient volunteers and conducting research.
Benefits
There are several possible benefits from participating. The results of research can positively impact the health of millions, including your friends and family. It is an opportunity to improve and educate yourself about your own health. You gain access to quality medical care and medications not available through other means at reduced, or no cost. You may receive financial compensation for time and travel.
Participate
Talk with your physician if you are interested in participating in a clinical trial. Click here if you would like to know more about Cary Medical Research.