CARY MEDICAL GROUP
Our Commitment. Your Health.
Since 1973, we have been an independent Internal Medicine group in Cary working in partnership with Raleigh Medical Group. For more than 50 years we have offered the highest-level of patient-centered care and have been recognized as "Best Medical Practice" for the Cary area. Cary Magazine has recognized Cary Medical Group as one of the three "Best Doctors" in their Best of Western Wake.  We've also been recognized by the National Committee for Quality Assurance (NCQA) for excellence in the care of diabetes patients and treatment for heart/stroke patients.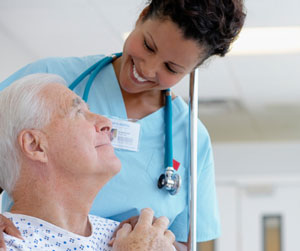 MORE THAN 50 YEARS OF EXCELLENCE
We don't believe caring for our patients takes a couple of hours—caring for our patients means helping them throughout their adult lives.
To provide the best possible outcomes, we use electronic health records and a patient portal to communicate/coordinate your care.  When our patients take an active role  and collaborate with their providers, they can be assured the care provided is what they need!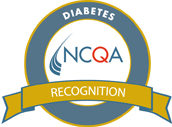 With seven physicians, three nurse practitioners and two Cary-based gastroenterologists, our focus on adult medicine enables us to deal with whatever problem a patient may have, no matter how simple or complex. We provide the finest personalized care available.
Just starting your lifetime of wellness?
Our focus is on adult medicine, and our physicians have dedicated several years of medical study to learn how to diagnose and treat a wide variety of diseases that affect adults. If you're in your early twenties, we encourage you to begin a lifetime of wellness by contacting Cary Medical Group to locate a primary care physician. We don't just want to treat you when you're sick; we want to walk with you every step of your journey to ensure the best quality of life throughout adulthood.
What is an internist?
While the word sounds like "intern" or "internship," an internist is a physician who specializes in internal medicine, which focuses on treating a wide range of medical conditions that affect the whole body. Because internists are often called upon to solve some of the most difficult medical puzzles, they are sometimes called the "doctor's doctor." This expertise means they often act as consultants to help solve perplexing medical issues.
Many adults use internists as their primary care physicians because these doctors are familiar with a wide range of medical conditions and are also dedicated to wellness and preventative medicine. Internists may provide services related to common problems of the eyes, ears, skin, nervous system, reproductive organs, and they can help patients manage severe chronic illnesses. They may also specialize in women's health, substance abuse treatment, and mental health.
AESTHETIC SERVICES
Raleigh Medical Group, PA also offers an extensive array of aesthetic services to all the patients in the Cary and Raleigh community.  Aesthetics of RMG is located at our Raleigh Adult Medicine location @ 3200 Blue Ridge Road, Suite 210 in Raleigh.  We offer Botox, Juvederm, Latisse, Obagi Medical products to include Nucil, Elta MD sun protection and more. Look for our monthly specials on the aesthetics website!
Call 919-342-3463 to schedule your skin consultation today.