The best way to make an appointment is to call our office: 919.859.5955.
Please notify us as soon as possible if you are unable to make an appointment. We reserve the right to charge for visits cancelled with less than 24 hours notice.
For administrative and filing purposes, please bring your insurance card to each visit.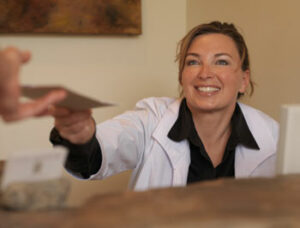 IS MY INSURANCE PLAN ACCEPTED?
Please note that if Cary Medical Group is participating with your insurance company, it does not guarantee that we are in-network with your health plan. It is important that you understand your medical benefits and determine whether Cary Medical Group is in-network with your health plan. You can verify your coverage by calling the number on the back of your insurance card.
We participate and file with the following insurances:
Commercial Insurances
Aetna
Blue Cross and Blue Shield
Cigna Healthcare (*we DO NOT accept Cigna Connect)
Coventry
Medcost
Tricare Select
United Healthcare
Medicare Plans
Aetna Medicare
Blue Medicare PPO/HMO
Humana Medicare
Traditional Medicare
Railroad Medicare
UHC/AARP Medicare PPO/HMO
*If you are enrolled in a health plan that has tiered copay's, please be advised that the copay listed on your insurance card doesn't always reflect your financial responsibility for an office visit.
**If you are enrolled in a health plan with a deductible, we will ask that you make a deposit at the time of service.
We do NOT participate with the following insurances:
Alignment Healthcare
Ambetter
BCBS High Performance Network
Cigna Connect/SureFit
Cigna Medicare Plans
Gateway Health Medicare Advantage
Humana Commercial
myChoice
Tricare Prime
Multiplan, PHCS, Viant, or Beechstreet
*If you are enrolled in a Non-Participating health plan, you will be expected to pay in full at the end of your visit. As a courtesy, we will file an unassigned claim to your primary and applicable secondary health plan; and they will send the payment(s) directly to you.
ATTENTION Medicare & Medicare Advantage Beneficiaries:
Both Tdap (Tetanus, diphtheria, acelluar-pertussis) and Shingrix (Shingles Vaccine) are not covered under Medicare Part B benefits and you will be expected to pay for these items. You can file these vaccines to your Medicare Part D plan.
Patients without health insurance coverage are expected to pay in full at the time of service.
We accept Visa, MasterCard, Discover, American Express, personal check, and cash.
If you have billing questions, you may contact the billing department at (919) 341-3552 during regular business hours of 8AM to 4PM.
If you currently access the patient portal at raleighmedicalgroup.followmyhealth.com, you can conveniently submit billing questions and pay online.
EMERGENCY MEDICAL SITUATIONS
If you perceive that you or your family member are experiencing a life-threatening emergency, call 911 for emergency services without delay. If you are able, have someone call the office number and notify the operator that you need to speak to a nurse regarding an emergency.
For urgent matters outside our normal office hours, that cannot be addressed by an on-call physician, we may make arrangements to have you seen in one of the local Emergency Departments.
FOR NON-URGENT MATTERS
We suggest that you wait until the next business day in order for your care to be provided by the physician who knows you best. However, should your physician not be available, then the treating physician will easily have access to your office records, which includes medical history, allergies and current medications.
AFTER HOURS PRESCRIPTIONS
We want to provide the best care possible. Because internal medicine physicians deal with a wide variety of cases, and to ensure that care for the more urgently ill will not be compromised, we reserve the right to take up to two business days to refill prescriptions. It is our policy NOT to fill requests for any narcotic pain medication or controlled substance after usual business hours. If you anticipate the need for these medications, please request these during regular office hours.
SEEING A SPECIALIST
Often, an office visit with your primary care physician is the best place to start. Discussing the situation with your primary care physician first helps clarify for your medical record what the problem appears to be. This will help us refer you to the most appropriate specialty physician. However, the internal medicine physicians at Cary Medical Group have additional training in many facets of adult healthcare, so you may be able to avoid the added cost of a specialist. When a specialist is needed we can help guide you through the process. For those whose insurance requires a referral, we must document the required criteria before processing the referral. When the criteria is met, the referral authorization must be requested and received prior to your specialist visit.
We are dedicated to processing non-emergency referrals as soon as possible, but please be aware that these non-emergency referrals require two days notice. Please be aware of these limitations so that you will be able to receive the benefit of your insurance coverage.
HOSPITAL AFFILIATIONS
We have partnered with the hospitalist physicians at Rex Hospital and Wake Med Health. Hospitalists are Internal Medicine physicians who work exclusively in the hospitals to provide around-the-clock care for patients.