SATURDAY SICK CLINIC IS AVAILABLE!
Cary Medical Group is pleased to offer you extended hours during our Saturday Sick Clinic from 8 a.m. to 12 p.m. (excluding holiday weekends). Staffed by our excellent team of physician assistants and nurse practitioners, this sick clinic can address any acute issues you may have. This clinic is available by appointment only and is located at our Raleigh Adult Medicine location. Call 919-859-5955 to schedule your appointment.
CMG OFFERS WEIGHT LOSS PROGRAM
Cary Medical Group is excited to offer a new specialized weight loss program.  In conjunction with our registered dietitian, our nurse practitioner will provide testing, dietary plans, medication (if appropriate) and fitness coaching to assist you in reaching your personal health and weight loss goals. Ask us about this new program and schedule your weight loss consult today!
NOW ACCEPTING NEW PATIENTS
At the present time, the following providers are accepting new patients:
NON-SURGICAL TREATMENT OF SPORTS RELATED INJURIES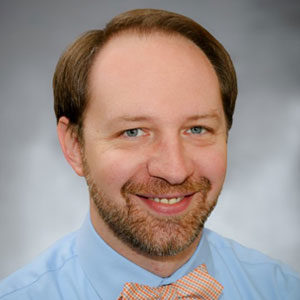 In addition to being an internal medicine doctor at our Cary Medical Group office, Dr. Franklin is a board-certified sports medicine physician. He will now be seeing patients at Raleigh Medical Group and Cary Medical Group, on a referral basis, for the non-surgical evaluation and treatment of injuries, sports related complaints and orthopedic/joint issues. Please let your nurse, physician or front office staff member know if you are interested in a referral to the Raleigh Medical Group or Cary Medical Group locations. Appointments currently available at: Raleigh Medical Group 919-782-1806 and Cary Medical Group 919-859-5955.
PATIENT CHECK IN IS NOW EASIER THAN EVER
Raleigh Medical Group, P.A., has implemented Phreesia, the nation's leading Patient Intake Management Solution. Your check in payment process will now be easier than ever before! The new electronic platform replaces the paper clipboard with a wireless, touchscreen PhreesiaPad.  "I had no problems using the PhreesiaPad at all. It's hard for me to fill things out because I have trouble with my hands. I'd much rather use this over paper," said a 78-year-old female patient at Raleigh Medical Group.
Cary Medical Group is known for keeping things simple, allowing us to focus on you, the patient. This new system is just another step towards simplifying and advancing your medical care. Find more information on our new check in system here.
SAME DAY APPOINTMENTS AVAILABLE
We are pleased to offer same-day appointments for routine and urgent needs.  Contact our office at (919) 859-5955 to schedule your appointment.
CARY'S BEST MEDICAL PRACTICE
We've been awarded the "Best Medical Practice" in Cary by News and Observer readers! Many thanks to all of our loyal patients and supporters. It is certainly a pleasure serving each of you, and we're grateful that you voted for us.